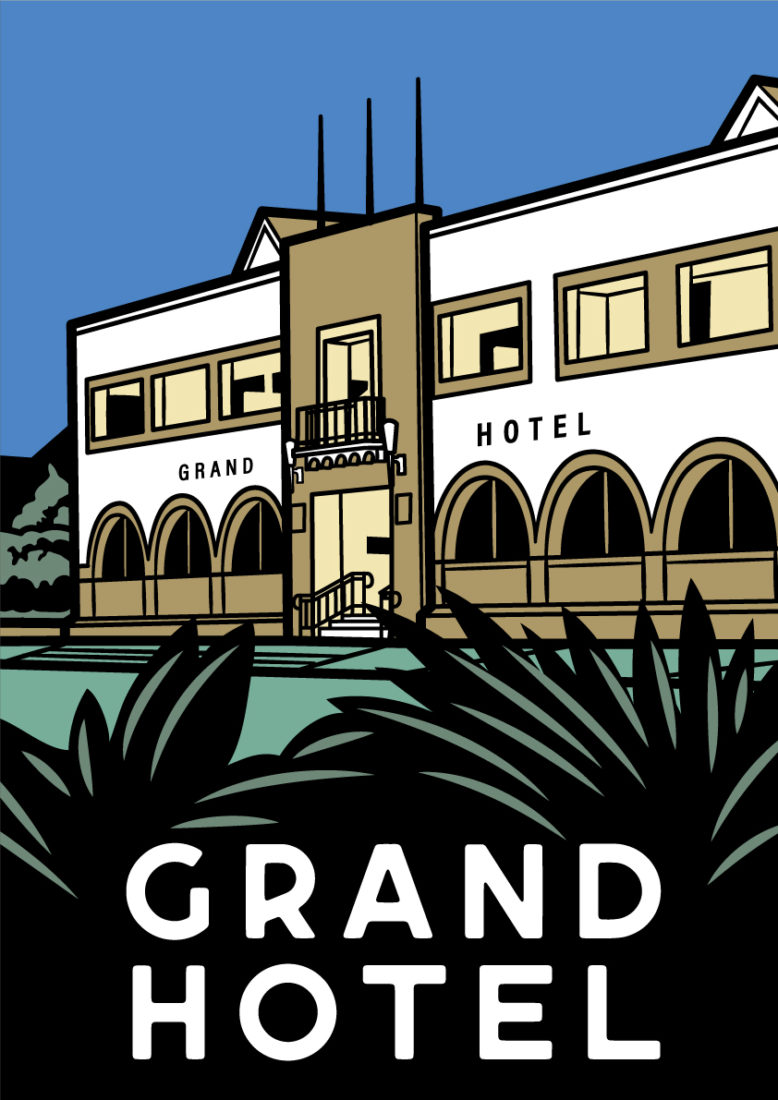 Originally the Mildura Coffee Palace, the Mildura Grand Hotel dates back to the very early days of the irrigation settlement. The fountain at the Grand, the only remaining relic of the Chaffey offices, was brought to Mildura on the Paddle Steamer Gem together with another fountain that originally stood in the front of Rio Vista House.
Today the Quality Hotel Mildura Grand offers seven different dining experiences as well as comfortable accommodation overlooking the Murray River.
Mildura was a planned temperance colony, part of the Chaffey brothers' vision for Mildura as a place without an ingrained drinking culture to distract working men from their duties. In 1889, tenders were called for the building of the Coffee Palace, with original directors WB Chaffey, H Williams and A Croathwaite.
On the ground floor, plans revealed a billiard room, dining room, offices, smoking room, kitchen, storeroom, servants' quarters and large underground cellars. On the first floor 21 bedrooms.
The Coffee Palace prospered and extensive additions were planned only two months after its doors opened to the public.
Two sisters, Mrs Annie Yule and Miss May Williams, ran the premises from 1904 until 1915. In 1915, as the temperance movement was failing, Miss Williams applied to the Licensing Court for a Wine Licence, but the application attracted great opposition from prohibitionists. Eventually a Wine Licence was granted and was followed by a full licence in 1919, when the Mildura Grand Hotel Limited Company was formed.
From 1924 to 1963, the hotel continued being rebuilt and modernised. By the end of 1966 most of the rooms had private facilities, making the Mildura Grand Hotel one of the most modern in the state.
DID YOU KNOW
The Mildura Grand was the first hotel of its type in this region.
WHAT IS HERE TODAY
The Mildura Grand Hotel Resort was sold to the Carrazza family in 1989. The ongoing renovation and refurbishment of the hotel has continued in order to meet the family's goal of establishing the Mildura Grand Hotel as the 'Hotel Windsor' of country Victoria.
Extensive developments have included the construction of a ballroom to accommodate 400 guests, a new staircase and atrium entrance, alteration and upgrading of the Grand Bistro and Bottleshop areas, the establishment of the Grand Cellar and Pizza Café and the conversion of the former underground cellars to the highly-acclaimed Stefano's Restaurant.
In October 2006, the Day Group took over the day-to-day running of the Mildura Grand Hotel in alliance with Choice Hotels Australasia. The hotel is now known as Quality Hotel Mildura Grand. The Hotel now hosts the award-winning Mildura Brewery and three-award winning restaurants.
Explore Other Chaffey Trail Sites