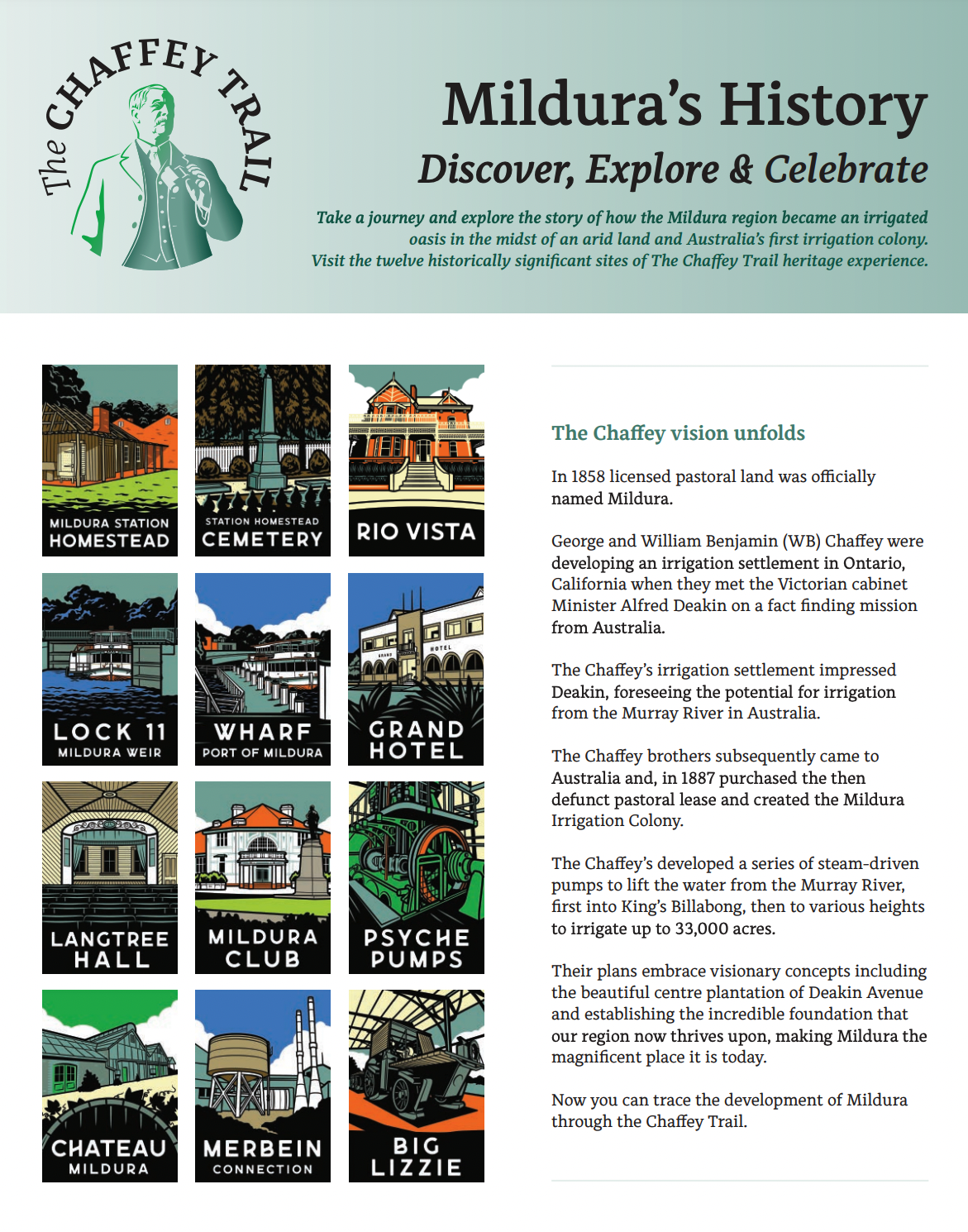 THE CHAFFEY TRAIL
TOUR BROCHURE
A brochure which provides an overview on each of the 12 connected and historically significant sites of The Chaffey Trail.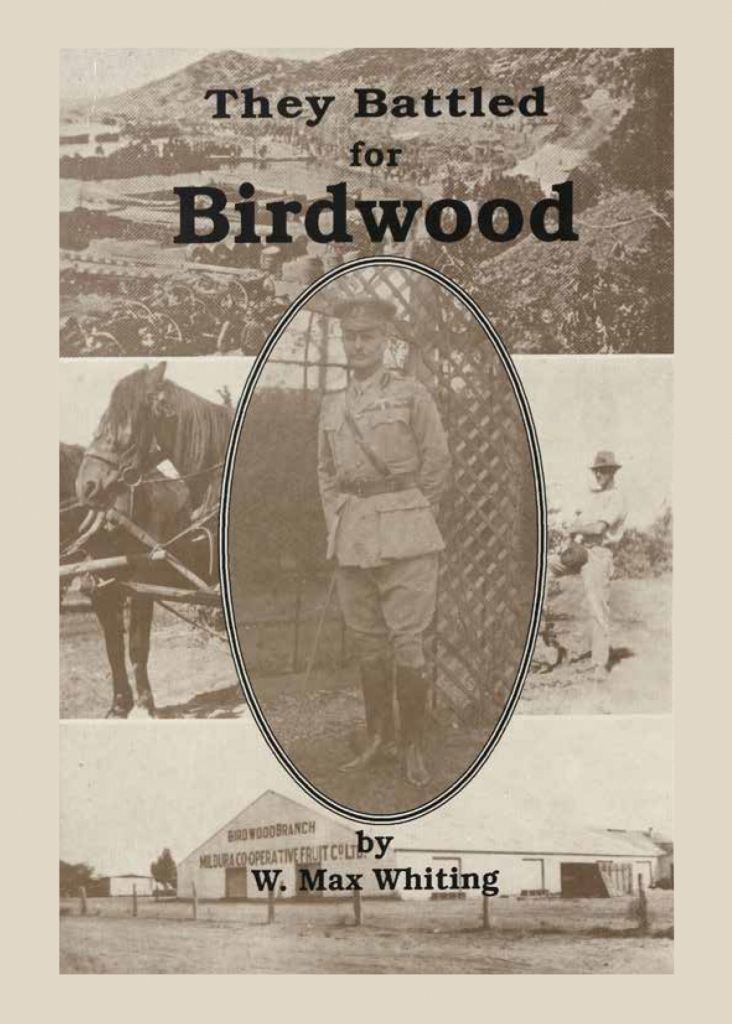 THE BATTLE OF BIRDWOOD
W MAX WHITING
Further details are available in the publication 'They Battled for Birdwood' first published in 1997 by W Max Whiting.
This book has been reprinted in 2017 and available to purchase from the Historical Societies in both Mildura and Merbein or loan from Mildura Rural City Council Library Services.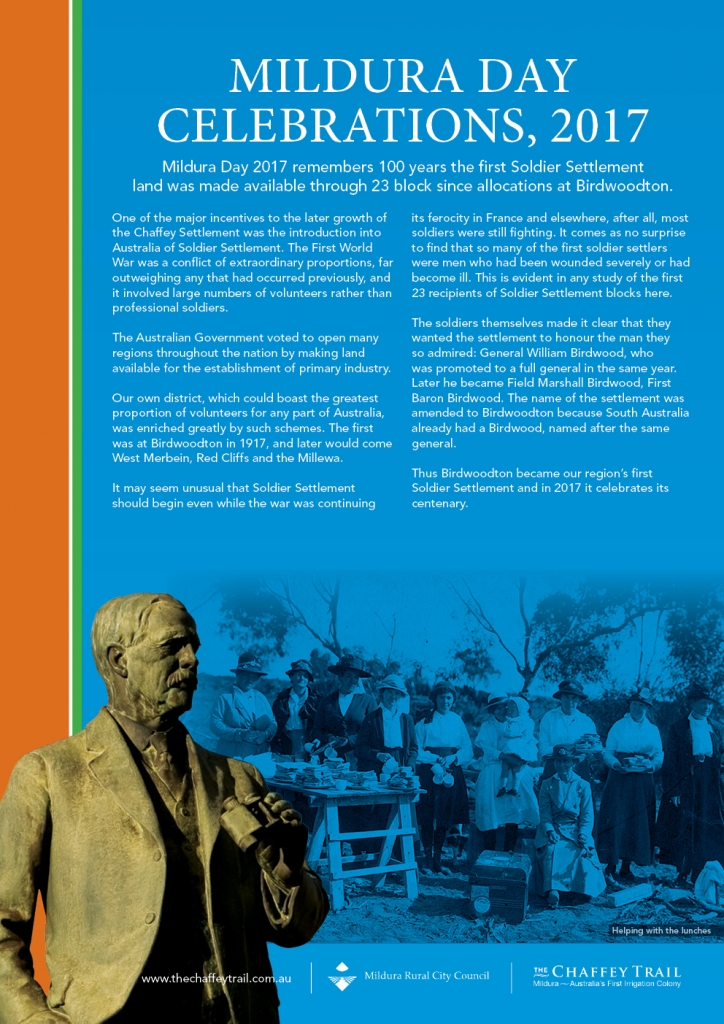 23 BLOCK ALLOCATION
OF BIRDWOOD 1917
One of the major incentives to the later growth of the Chaffey Settlement was the introduction into Australia of Soldier Settlement. The First World War was a conflict of extraordinary proportions, far outweighing any that had occurred previously, and it involved large numbers of volunteers rather than professional soldiers.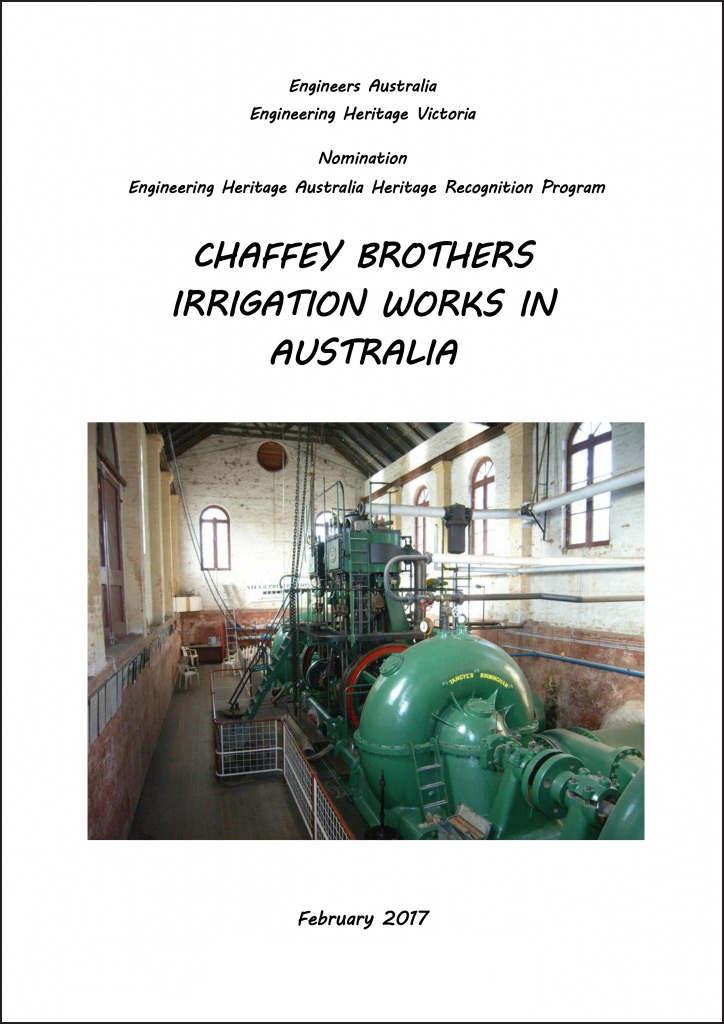 CHAFFEY BROTHERS IRRIGATION
WORKS IN AUSTRALIA
George and William Chaffey made significant contributions to the development of irrigation for agricultural land in dry climates with several successful projects in California and at Mildura and Renmark in Australia. Their combined skills allowed them to integrate engineering, social, commercial and agricultural techniques to develop irrigation colonies in very aggressive environments. Their work laid down principles which were followed by others enabling large scale irrigation projects which now contribute greatly to agricultural output in many arid and semi-arid parts of the world. Engineer George Chaffey pushed the limits of the use of centrifugal pumps to achieve efficient, high volume pumping at an affordable cost for irrigation work. He also developed his skills to lay out efficient channel networks to distribute water over large areas with water delivered to the highest point of each block by gravity.