History Of The Chaffey Trail
In 1847, the Jamieson brothers were granted a licence to take up land for pastoral use.
In 1858, this site was officially named Mildura.
George and William Benjamin (WB) Chaffey were developing an irrigation settlement in Ontario, California when they heard of Victorian Cabinet Minister Alfred Deakin's visit to the region. Deakin was appointed by the Victorian Parliament to visit America on a fact-finding mission.
The Chaffeys' model irrigation settlement impressed Deakin, who in turn impressed them with the potential for irrigation from the Murray River in Australia.
The Chaffey brothers subsequently came to Australia, and in 1887 purchased the then defunct pastoral lease and created the Mildura Irrigation Colony. The indenture was signed on 31 May 1887 between the State Government and the Chaffey brothers.
The Chaffey's adapted the town plan of Ontario to the present site of Mildura with numbered streets and named avenues. George developed a series of steam-driven pumps to lift water from the Murray River, first into King's Billabong, then subsequently using two more lifts and a series of channels to irrigate up to 33,000 acres.
The Chaffey brothers wanted to make Mildura a vibrant community. Their plans included many visionary concepts and an agricultural college was needed.
To finance this college, 15 properties were designated as college lease land, providing funding for schools. Prominent locations were made available for churches and facilities for clubs were encouraged.
Parks and town transport were considered – together this gave the region a picturesque centre plantation of Deakin Avenue. Residents and visitors alike can now trace the development of Mildura through the Chaffey Trail.
The Story of The Chaffey Trail
A Timeline of Events That Helped Shape Our Region
<! ========= Cool Timeline Free 2.7.1 =========>
Timeline
1847
This is a replica of the homestead built by the Jamieson family on their pastoral lease which they claimed in 1847. The lease was originally called Yerre Yerre but in 1858 the name was changed to 'Mildura', believed to mean 'red earth' in the local Aboriginal language. It is believed that they built the original homestead in in the same year. This eventually became the Mildura Station Homestead. What you see now is a replica built during the 1980s as a tourist attraction. A replica shearing shed was also constructed and this is available for hire as a venue for functions.
1848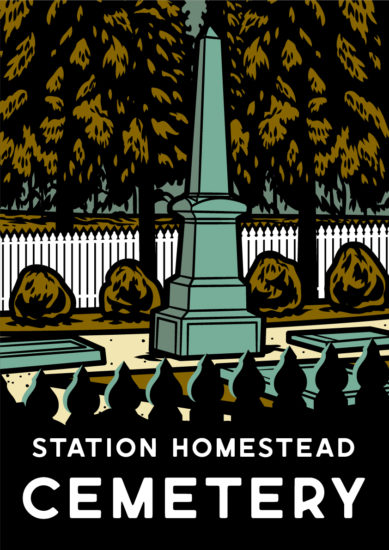 There are two separate graveyards. The first of these include very early settlers before the arrival of the Chaffeys. These include John Hawdon lessee of Cowra Station, who it is believed was thrown off his horse and was killed. He is believed to be the first European person buried here in 1848. The second set of graves is known as the Chaffey Graves. The first buried here was W.B.Chaffey's first wife Harriet 'Hattie' (Nee Schell) who died of pleurisy soon after childbirth on October 6, 1889. Her infant child Maurice Murray died a short time later and is buried with her.
1888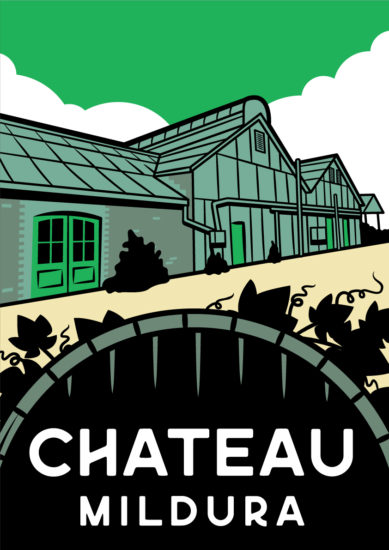 In 1888, the Chaffey brothers built Chateau Mildura Winery in Belar Avenue, Irymple. They planted 150 acres of wine grapes on the property. The first vintage was in 1891. In 1892, the brick cellars were built and in 1895 the first still was installed for the production of spirit – mostly brandy. The winery was closed in 1908 but re-opened in 1911 as a major producer of brandy and sweet fortified white wine. In 2002, the Milne family purchased Chateau Mildura and began to produce a range of specialised wines. It is also a museum of winery memorabilia.
1889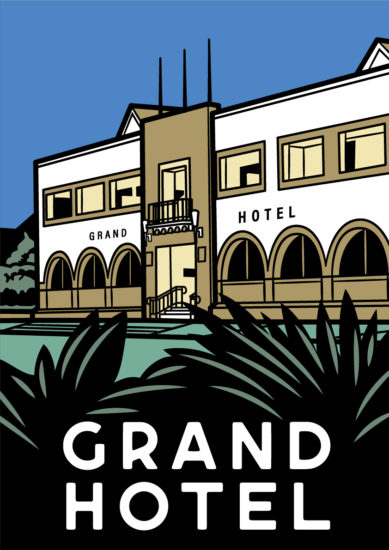 The Grand Hotel began its life as Mildura Grand Coffee Palace in 1889. Mildura was planned as a temperance colony. The Chaffey brothers' vision for Mildura was of a place without an ingrained drinking culture to distract working men from their duties. Meanwhile, next door the Chaffey offices were also under construction. These were very similar in design to their Ontario office. Much later these were demolished to extend the Grand Hotel, but the original fountain still remains. The Grand Hotel was not granted a full liquor licence until 1919. In 1989 it was purchased by the Carrazza family. Extensive renovations and extensions have taken place and a number of different venues added.
1889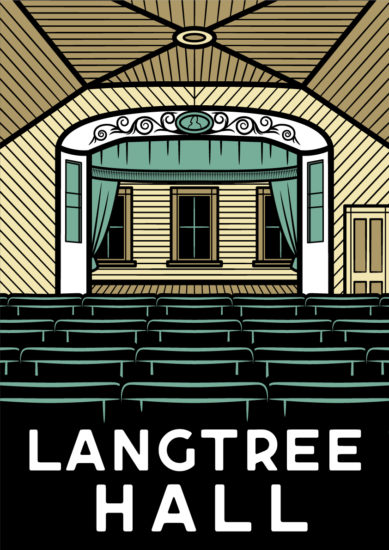 Langtree Hall was built in 1889 and was Mildura's first public hall. Originally in Langtree Avenue, over the years it has been used for a variety of purposes – band recitals, concerts, operettas, dramatic performances, dances, skating rink, printing office, court house and billiard parlour. The first celebration of Catholic Mass was conducted here in 1890. In 1896, it was the site for much of the Royal Commission. It is now a private museum.
1891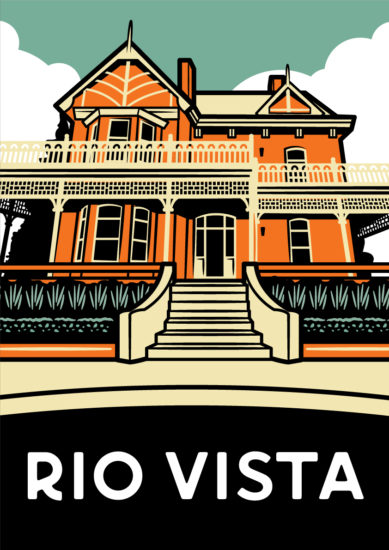 This beautiful house was built for W.B. Chaffey and building commenced in 1889. In that year, his first wife 'Hattie' died of pleurisy. He married again in 1891 to Heather 'Hattie' Sexton Schell, niece of his first wife. The house was completed in 1891 and the family moved in, in 1892. W.B. died in 1926 but his second wife lived on in Rio Vista until her death in 1950. At this time in was acquired by Mildura City Council for use as an art gallery. It is now part of Mildura Arts Centre.
1891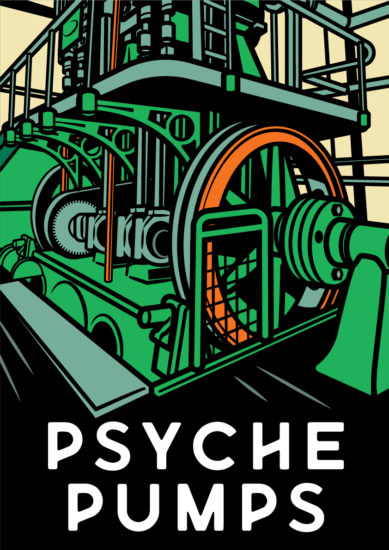 George Chaffey designed the Psyche Bend pump in 1889. It was based on the design for a paddle steamer engine. It was built by Tangye's of Birmingham, in England. It was transported in pieces by ship, train and paddle steamer to the site and the Psyche Pump Station was completed in 1891. It was a triple expansion engine, generating 1000 horsepower. It had four 1 metre diameter pipes which sent up to 670 tonnes a minute of water into Kings Billabong. Originally steam was provided by the Paddle Steamer Jane Eliza. In 1892 this was replaced with a purpose built boiler, housed in a separate boiler house. The water was pumped Kings Billabong. Two further pumps at Kings Billabong and Nichols Point were added to raise the water high enough to send it by gravity along a system of channels to every block in the colony.
1892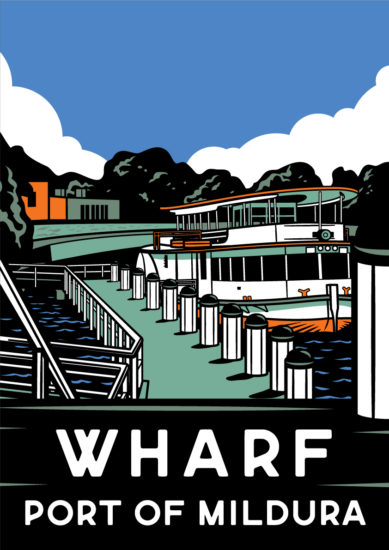 Following the Chaffey Indenture in 1887 and the publication of the 'Red Book' the next year, settlers began to arrive from all over the world. Many of them camped in tents along the riverfront. The Mildura Cultivator described the scene as a 'hive of industry' in 1891. The Mildura Engineering Works, Risby's saw-mill and brickworks, Gunns' Store and the Mildura Ferry were all in operation by 1891. In that year the Governor of Victoria came by Paddle Steamer Ruby to the 'Landing Place' to lay the foundation stone for the Mildura Agricultural College. In 1892, the Mildura Wharf was constructed and extended in 1899. This was the heyday of paddle steamers. River trade declined after the arrival of the railway in 1903.
1894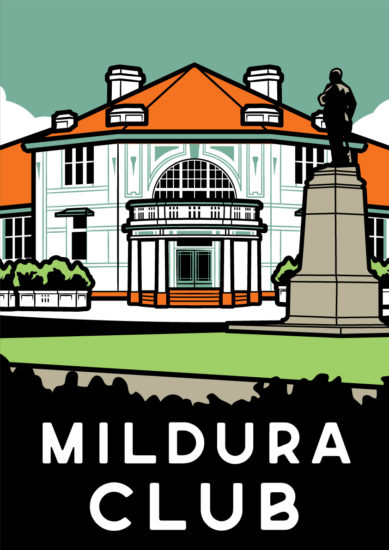 The Mildura Club was first established at the Grand Coffee Palace in 1888 with Lord Ranfurly as first President. The original Mildura Club was modelled on British gentlemen's clubs and membership limited to businessmen and professionals. The club went into recession after a couple of years. It was re-established in 1894 with W.B. Chaffey in the chair and granted a licence on 31 August of that year. In 1901, the club moved to the Mildura Cultivator building in Deakin Avenue. By 1918, the club had outgrown that premises and began plans for a new building on the corner of Deakin Avenue and Ninth Street. This was opened by W.B. Chaffey in 1920 who was the Mayor of Mildura until his death in 1926.
1909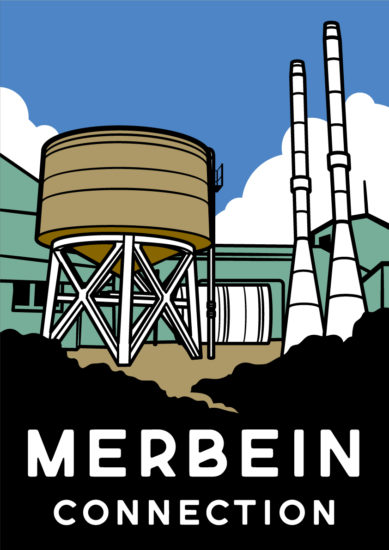 The irrigation settlement originally known as White Cliffs was established in 1909 by the State Rivers & Water Supply Commission of Victoria. Dairy allotments were 50 to 60 acres in size and linked to a square mile of dry land farm. In 1912, the area began changing to more suitable agriculture such as citrus and grapes. Also in that year the name was officially changed from White Cliffs to Merbein. In 1913, W.B. Chaffey established a winery, later known as Mildara Wines on the cliff-top. In 1917, the first allocation of 23 irrigation blocks were made in the Birdwoodton Soldier Settlement. An extension to the Merbein Irrigation District in 1918 saw an allocation of 36 blocks in Merbein West and in 1919 a second allocation of 51 blocks in Birdwoodton.
1917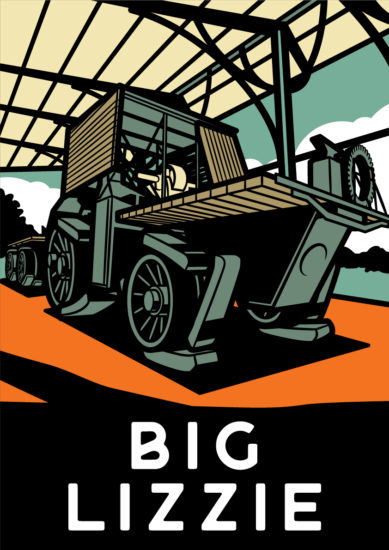 The Red Cliffs area was established as a Soldier Settlement following World War I. It will celebrate the centenary in 2021. Over 700 returned servicemen and women developed the area as an irrigation settlement planted mostly to vines but also a range of citrus and other fruits. The arrival of Big Lizzie greatly assisted the work as she could pull up to 8 Mallee stumps at a time.  The main features however were the 'dreadnaught' wheels – They basically put down a track as it went along. Big Lizzie was built by Frank Bottrill in Richmond. It arrived in Mildura in 1917, and began carting wool and wheat but was later employed clearing Mallee scrub for the new soldier settlement. In 1971, a group of Red Cliffs citizens found Big Lizzie rusting away in the Western District of Victoria. They arranged transport and located her in Barclay Square where she is now an attraction.
1927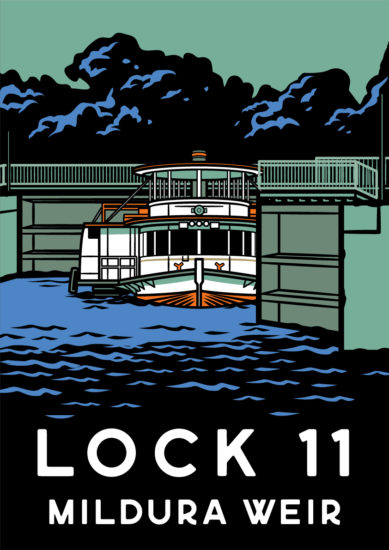 The river levels, from drought to flood, were a constant problem for early irrigators. In 1903, an agreement was reached to build a series of weirs along the Murray to regulate the flow of water. Lock 11 and Mildura Weir were completed in 1927. The weir is made up of 24 steel trestles which are winched into the water and joined together to form a framework across the river. 'Logs' are then dropped into slots in the trestles to hold back the water. The level upstream is about 3 metres higher than that downstream. A man made lock canal has been constructed to turn the 'U' bend into an island. There were to be 27 locks and weirs on the Murray but only 13 were ever completed, Mildura is no. 11.